What's New
Facebook Campaign – We have received a lot of good feedback on the news and articles that we've posted to our Facebook page and would like to take better advantage of it in 2015. If you haven't checked out or Facebook page or don't already like us on Facebook, please consider checking it out or sharing it with your friends. We often post news on new threats (malware, viruses, etc.), breaches (Target, Home Depot, JP Morgan Chase, etc.) or just general tech news on the Facebook page well before we're able to get the news out to our website or newsletter. You can find us on Facebook here.
2015 Focus on Security – I noted in the December 2015 newsletter that we would be renewing our focus on security in 2015 and thought it proper that the first item in the 2015 newsletter gave more detail on the plans.

Better Communication – We are going to make better use of our website, newsletter and Facebook Page to keep you better informed.

We will publish important but low-priority / non-urgent stories to the website and link to them on the Facebook page.
We will post important / urgent stories to the website and newsletter and link to them on the Facebook page.
We will continue posting informational stories and news to the Facebook page.
In addition to the monthly news and updates email, we also plan to post (roughly) one short story or case study per month (more on that below).

Short Stories and Case Studies – Episode One was the pilot story and got far better response than I could have hoped. I appreciate all of the feedback, questions and kudos and hope that Episode Two will be as well received. Our goal with these short stories and case studies is to give a realistic look at [the lack of] security in technology and how easy it is for things to get out of hand. In Episode one, we saw how clicking on a fake Facebook friend request gave the keys to the kingdom to our cyber criminals Ian and Myles.
Focus on Proactive Security – As the threat landscape and cyber criminals evolve, security countermeasures must evolve as well. We are working with a number of test clients now on a number of proactive and more aggressive security products and services and hope to extend the test base in the second quarter of this year. If your company is a HIPAA covered entity or is required to be PCI-DSS compliant and would be interested in participating, please reply to this email and let us know.

New, shorter domain Name – At long last, we have a new, shorter and easier to remember (and spell) domain name. Our old domain name (cybertechcafe.net) and all of the email addresses on that domain will continue to work but, effective immediately we also have the ctc.co (note, it's not ctc.com but ctc.co, 5 letters). You can continue to reach us at www.cybertechcafe.net or support@cybertechcafe.net but, now, you can also simply go to www.ctc.co or help@ctc.co and get us there as well.
Updates
Executive Summary – We had two critical updates this month, one from Microsoft and one from Adobe. The one from Microsoft addressed a problem in the Windows Telnet Server that could allow an attacker to gain unauthorized access to the server. Telnet Server is not installed by default on newer versions of Windows and, if it is installed, should be removed and replaced rather than patched. Telnet sends all data, including username and password, in the clear. Several alternatives including SSH are available. If you have telnet enabled anywhere, this may be a good opporunity to do some house cleaning and get rid of it. The Adobe update addresses a problem in Flash Player for Windows, Mac and Linux. Flash Player is used a lot for video and multimedia content for everything from YouTube to ad banners across many popular websites. Chances are, you have it installed and, if you didn't update it in the last day or two, chances are you're vulnerable.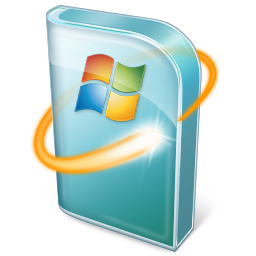 Microsoft – Microsoft released 8 bulletins in January (MS15-001 through MS15-008). Seven were informational and dealt primarily with privilege escalation and one addressed a critical bug in Windows Telnet Server. As I noted in the executive summary, if you have the Windows Telnet Server enabled anywhere, I would argue that a better option would be to remove it rather than update it.
Microsoft releases regular updates the second Tuesday of each month, often referred to as 'Patch Tuesday'. These updates are catagorized as Low, Moderate, Important or Critical. Details on the categories are available here. The updates can include any supported Microsoft product from Windows to Office to Internet Explorer and server products like Exchange and SQL Server. If you have one or more of these products installed, especially if the update is listed as Important or Critial, it's important that the updates are installed.
Additional details are available Microsoft Here.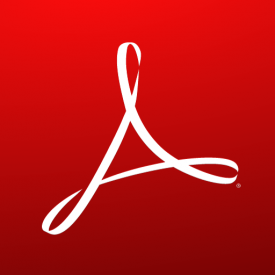 Adobe – Adobe released an update on 13 January to address a vulnerability in Adobe Flash Player that affects Adobe Flash Player on Windows, Apple / Mac and Linux. The update is rated critical and fixes a bug that could allow an attacker to take control of vulnerable systems. .
Like Microsoft, Adobe now releases updates to their products on the second Tuesday of each month. Adobe will also release 'out of band' updates if necessary to address critical vulnerabilities in their products. Adobe products include Adobe Reader (for viewing PDF files), Adobe Flash Player (often used to watch videos, for interactive content like games, etc.), Adobe Shockwave and the Adobe Creative Suite (Photoshop, Illustrator, Acrobat, Lightroom, etc.).
Additional details are available from Adobe Here including links to download the update(s) and instructions for installation.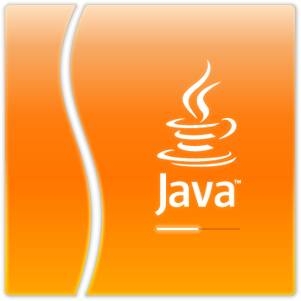 Java – The most up-to-date release version of Java, as of the time of this newsletter, is still Java 8 update 25. We've noticed that the Java installer / updater doesn't consistently remove previous versions of Java (including Java 7 and even Java 6). That said, even if you have the most up-to-date version [of Java] installed, it's possible that you still have an older version installed as well. In Windows, you can check this by going to Add / Remove Programs and looking for older versions.
Java is a tool that's widely used by banks, online service providers and even security companies for SSL VPN connections. Java's 'official' release cycle is approximately quarterly but Java updates have been 'fast and furious' in recent months. It's worth noting again that, if you don't absolutely need Java on your computer, it's not a bad idea to remove it altogether.
Additional details are available from Oracle here.
These updates will be automatically reviewed, approved and installed for MyIT Customers. If you would like more information about the Cyber Tech Cafe MyIT services for your business, please let us know. The Cyber Tech Cafe MyIT services are availalbe in three different levels (Bronze, Silver and Gold) and can provide updates only (Bronze), updates and proactive network auditing and monitoring (Silver) or updates, proactive auditing and monitoring and up to 10 hours of priority support at a significantly discounted rate (Gold). Pricing is based on the number of physical locations, servers and workstations that you have.