Reports are coming in about a large scale DDOS attack against Dyn's Managed DNS services that took place this morning. As of currently, most websites have mitigated the issues and access to popular sites like Amazon, Twitter, Reddit, and more are functioning with minimal problems. It is not clear at this time who is responsible for the attack and / or if the attack is still ongoing. For now, users on the East Coast may experience issues loading websites or portions of websites. As of writing, Twitter.com will load only a portion of its content with many elements of the page timing out altogether.
We will attempt to keep this post as well as our social media pages updated with more information as it breaks.
[UPDATE]: There appears to be *another* attack aimed at Dyn and this time effecting the West Coast and some of Europe. I have included a link to an article with more details on the attack as well as a list of affected sites and also an outage map snapshot from around 12pm today.
http://gizmodo.com/this-is-probably-why-half-the-internet-shut-down-today-1788062835?rev=1477054209946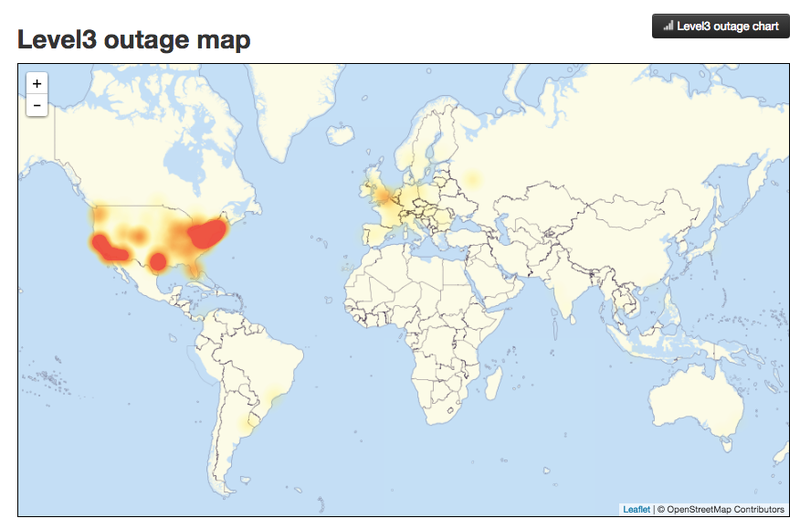 [UPDATE 2] :: The attacks on Dyn have been subdued and the company has released a statement (linked below). Based on the information from their investigation it appears the massive DDOS attack was possible using IoT (Internet Of Things) devices like IP cameras, smart TVs, and other internet connected appliances. Also, not mentioned in the article, but there has been chatter on the dark web indicating that this attack was "just a warm up" for presumably something much larger in scale. As always, keep an eye on our home page and social media outlets and we will keep you updated as more information becomes available. Thanks.