Updates to Policies and Procedures – We've made some slight changes to our Policies and Procedures and posted them here.
Upcoming End of Life for Windows Server 2012 – In October 2023, Microsoft will be ending support for it's Windows Server 2012 operating system, meaning anyone currently using Windows Server 2012 will need to make plans to replace it before October.
Changes to the MyIT Program – We are in the process of making some changes to the MyIT Program that we're pretty excited about. The biggest and most visible change for most MyIT Customers will likely be related to communications. There will be some changes to the monthly report as well as some reminders about systems that may need extra attention. More on this to come but we're excited about the opportunity to provide more value to our MyIT Customers!
---
Microsoft released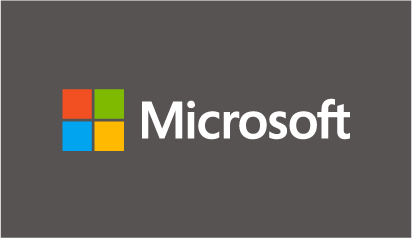 updates for 61 vulnerabilities including two vulnerabilities that were exploited in the wild as a zero-day (the attackers discovered the vulnerabilities before the vendors). One pertains to Microsoft Word, as the preview pane is an attack vector, meaning that simply previewing a specially crafted file can cause the exploit to trigger. Successful exploitation of this flaw would allow for the disclosure of NTLM hashes which could be abused in NTLM relay or "pass-the-hash" attacks to further an attacker's foothold into an organization. CVE-2023-36744, CVE-2023-36745 and CVE-2023-36756 are RCE vulnerabilities affecting Microsoft Exchange. Each of these vulnerabilities were given CVSSv3 scores of 8.0 and were rated as "Exploitation More Likely" using the Microsoft Exploitability Index. Successful exploitation of these vulnerabilities requires an attacker to authenticate with LAN-access and have valid credentials for an Exchange user. We highly recommend our customers use strong passwords and change them regularly!
Microsoft releases regular updates the second Tuesday of each month, often referred to as 'Patch Tuesday'. These updates are categorized as Low, Moderate, Important or Critical. Details on the categories are available here. The updates can include any supported Microsoft product from Windows to Office to Internet Explorer and server products like Exchange and SQL Server. If you have one or more of these products installed, especially if the update is listed as Important or Critical, it's important that the updates are installed.
Additional details on this months Microsoft updates are available from the Patch Tuesday Dashboard, Tenable , Bleeping Computer, and Krebs on Security.
---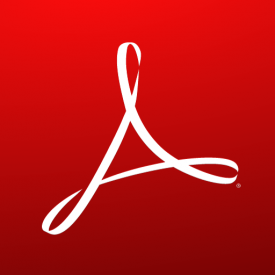 Adobe has released multiple security updates and patches that address vulnerabilities in Adobe Connect, Adobe Acrobat & Reader and Adobe Experience Manager. The Adobe Acrobat & Reader Vulnerability was categorized as a Out-of-bounds Write, which typically leads to corruption of data, a crash, or arbitrary code execution. We recommend keeping your Acrobat or Reader software up to date, you should be able to check/install updates by going to the "Help" tab, then "Check for updates".
Like Microsoft, Adobe now releases updates to their products on the second Tuesday of each month. Adobe will also release 'out of band' updates if necessary to address critical vulnerabilities in their products. Adobe products include Adobe Reader (for viewing PDF files), Adobe Flash Player (often used to watch videos, for interactive content like games, etc.), Adobe Shockwave and the Adobe Creative Suite (Photoshop, Illustrator, Acrobat, Lightroom, etc
Additional details are available from Adobe Here including links to download the update(s) and instructions for installation.
---
Need IT Support for your Home or Business? We'd love to help!
Are you a small to medium sized business looking to leverage technology and enable your business and workforce to work smarter and more efficiently? Do you already have computers, servers, firewalls, VPNs or other technology that you're not taking full advantage of? Are you looking for an IT Service Provider who understands small to medium sized businesses needs and the challenges that we face that can work with you to grow your business rather than just sell you time?
Cyber Tech Cafe an IT Service Company with a focus on helping small to medium business get the most out of their technology investment. As a small business ourselves, we understand the challenges you face and have designed our service offerings to help you get the most out of your technology dollar. We offer on-call, as needed support if you just need a quick fix or extra set of hands right now. We also offer maintenance plans that we call "MyIT" that are designed to address the most common concerns (patch management, disaster recovery / backup, log review, etc.) that are based on the number of workstations and servers that you have and have no term contract. We believe that, if you find value in what we're doing, you'll find a way to keep us around without contract saying that you have to.
If you have questions about the MyIT plans or have an IT need that you need addressed right now, let us know. We look forward to the opportunity to earn your business.