Accepting Applications – We are considering adding a new member to the team and are accepting applications for a Tier 2 Support Position. If you know someone that's got a passion for good customer service, a solid technical pedigree and is looking to work with some of the greatest customers on the planet, definitely send them to our online application here.
Macros Now Default Enabled – Microsoft reverses course on it's decision to turn off macros by default on untrusted documents. Not a lot of details on why other than "because some people said so" but network admins, systems admins and security admins are left scratching their heads on this one.
More Zero Day Vulnerabilities – Microsoft is patching multiple privilege escalation vulnerabilities across it's fleet that, combined with something like a malicious macro, could be used to quickly gain elevated access to an environment with little to no user interaction.
The MyIT Program is proving to be a huge win for clients who are signing up for or renewing their Ransomware / Cyber Insurance plans. The MyIT Program is designed to address those important (but, sometimes, not as urgent) issues that seem to go undone until there's a problem (like testing your backup before a ransomware attack). In many cases, the regular maintenance items addressed by the MyIT Silver program address all of these (and more). Two things that really set the MyIT Program apart from other MSP type offerings is that a) there is no term agreement, cancel at any time and b) it's priced based on the number of workstations and servers in your environment so it can easily scale up or down as your needs change. Additional information is available here.
---
Microsoft released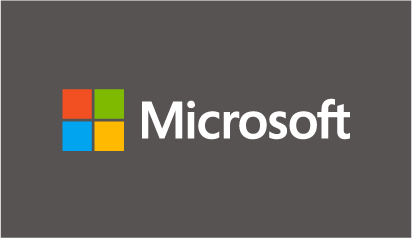 updates to fix between 84 and 87 security vulnerabilities this month (depending on who you're reading) including a number of privilege escalation vulnerabilities that could be chained together with a remote code execution vulnerability or malicious macro to easily gain SYSTEM privileges on a vulnerable system. Included in the list of updated software and components are the Windows Print Server (again), Defender for Endpoint, Edge, Office, Windows Bitlocker, Hyper-V and more.
Microsoft releases regular updates the second Tuesday of each month, often referred to as 'Patch Tuesday'. These updates are categorized as Low, Moderate, Important or Critical. Details on the categories are available here. The updates can include any supported Microsoft product from Windows to Office to Internet Explorer and server products like Exchange and SQL Server. If you have one or more of these products installed, especially if the update is listed as Important or Critical, it's important that the updates are installed.
Additional details on this months Microsoft updates are available from the Patch Tuesday Dashboard, Tenable and Krebs on Security.
---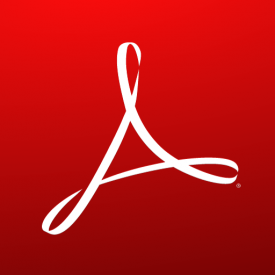 Adobe released updates a relatively whopping 27 vulnerabilities in Acrobat, Acrobat Reader, Photoshop, RoboHelp and Adobe Character Animator.
Like Microsoft, Adobe now releases updates to their products on the second Tuesday of each month. Adobe will also release 'out of band' updates if necessary to address critical vulnerabilities in their products. Adobe products include Adobe Reader (for viewing PDF files), Adobe Flash Player (often used to watch videos, for interactive content like games, etc.), Adobe Shockwave and the Adobe Creative Suite (Photoshop, Illustrator, Acrobat, Lightroom, etc
Additional details are available from Adobe Here including links to download the update(s) and instructions for installation.
---
Need IT Support for your Home or Business? We'd love to help!
Are you a small to medium sized business looking to leverage technology and enable your business and workforce to work smarter and more efficiently? Do you already have computers, servers, firewalls, VPNs or other technology that you're not taking full advantage of? Are you looking for an IT Service Provider who understands small to medium sized businesses needs and the challenges that we face that can work with you to grow your business rather than just sell you time?
Cyber Tech Cafe an IT Service Company with a focus on helping small to medium business get the most out of their technology investment. As a small business ourselves, we understand the challenges you face and have designed our service offerings to help you get the most out of your technology dollar. We offer on-call, as needed support if you just need a quick fix or extra set of hands right now. We also offer maintenance plans that we call "MyIT" that are designed to address the most common concerns (patch management, disaster recovery / backup, log review, etc.) that are based on the number of workstations and servers that you have and have no term contract. We believe that, if you find value in what we're doing, you'll find a way to keep us around without contract saying that you have to.
If you have questions about the MyIT plans or have an IT need that you need addressed right now, let us know. We look forward to the opportunity to earn your business.