Six Zero Day vulnerabilities patched by Microsoft this month, all of which are being actively exploited by threat actors. All MyIT Customers should be updated and protected against all of these vulnerabilities but it is critical to reboot if prompted by the update management tool.
Updates to Policies and Procedures – We will be posting our updated policies and procedures to our current Policies and Procedures page in January.
Upcoming End of Life for Windows Server 2012 – In October 2023, Microsoft will be ending support for it's Windows Server 2012 operating system, meaning anyone currently using Windows Server 2012 will need to make plans to replace it before October.
2022 Holiday Schedule

Thanksgiving – Closing Thursday, 24 November and re-opening for regular business on Monday, 28 November.
Christmas & New Year – This year, we will be closing Monday, 26 December and re-opening for regular business on Monday, 2 January 2023.
---
Microsoft released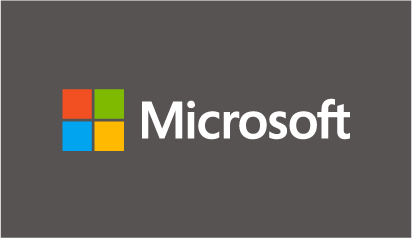 updates for 69 vulnerabilities including 11 rated (by Microsoft) as Critical and including a total of six zero day vulnerabilities, all being actively exploited. Probably the most significant of the zero day vulnerabilities is CVE-2022-41128, which could allow a threat actor full access to a vulnerable computer just by having the victim visit a malicious website, no additional user interaction would be required.
Microsoft releases regular updates the second Tuesday of each month, often referred to as 'Patch Tuesday'. These updates are categorized as Low, Moderate, Important or Critical. Details on the categories are available here. The updates can include any supported Microsoft product from Windows to Office to Internet Explorer and server products like Exchange and SQL Server. If you have one or more of these products installed, especially if the update is listed as Important or Critical, it's important that the updates are installed.
Additional details on this months Microsoft updates are available from the Patch Tuesday Dashboard, Tenable , Bleeping Computer, Petri and Krebs on Security.
---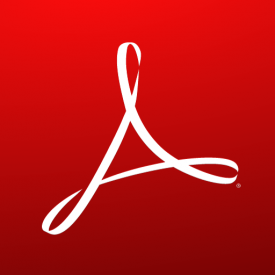 For the second month in a row (sortof), Adobe hasn't posted any updates for the November Patch Tuesday. There is one update APSB22-56, which patches a critical vulnerability in Adobe Illustrator that was released. on 18 October 2022 but nothing (yet) for November.
Like Microsoft, Adobe now releases updates to their products on the second Tuesday of each month. Adobe will also release 'out of band' updates if necessary to address critical vulnerabilities in their products. Adobe products include Adobe Reader (for viewing PDF files), Adobe Flash Player (often used to watch videos, for interactive content like games, etc.), Adobe Shockwave and the Adobe Creative Suite (Photoshop, Illustrator, Acrobat, Lightroom, etc
Additional details are available from Adobe Here including links to download the update(s) and instructions for installation.
---
Need IT Support for your Home or Business? We'd love to help!
Are you a small to medium sized business looking to leverage technology and enable your business and workforce to work smarter and more efficiently? Do you already have computers, servers, firewalls, VPNs or other technology that you're not taking full advantage of? Are you looking for an IT Service Provider who understands small to medium sized businesses needs and the challenges that we face that can work with you to grow your business rather than just sell you time?
Cyber Tech Cafe an IT Service Company with a focus on helping small to medium business get the most out of their technology investment. As a small business ourselves, we understand the challenges you face and have designed our service offerings to help you get the most out of your technology dollar. We offer on-call, as needed support if you just need a quick fix or extra set of hands right now. We also offer maintenance plans that we call "MyIT" that are designed to address the most common concerns (patch management, disaster recovery / backup, log review, etc.) that are based on the number of workstations and servers that you have and have no term contract. We believe that, if you find value in what we're doing, you'll find a way to keep us around without contract saying that you have to.
If you have questions about the MyIT plans or have an IT need that you need addressed right now, let us know. We look forward to the opportunity to earn your business.